The Bordoni Family welcome you
to Hotel Chic in Cattolica
"Auntie Lina" in the kitchen makes local specialities with homemade pasta and fresh fish and cakes. She's waiting for you with morning fresh donuts and warm biscuits every morning at breakfast time.
Particular care on children's food with customized menu according to mummy's directions.
The cousy external space where to enjoy some relaxation.
On the beach lots of free facilities are available such as baby club, adults entertainment day and night, gym, pool, nursery and much more…
Children hotel in Cattolica: all families with children can find all possible solutions for their stay.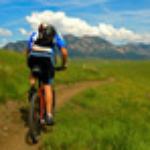 Hotel Chic

"Very good hotel for very good cleaning for the restaurant service, we have always eaten very well three first and three second choice and always a great buffet of vegetables thank and congratulate all the staff of Bordoni family for the hospitality and kindness also received very good hotel for…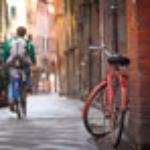 Holiday 2015

"Great hotel clean and habitable, the restaurant service was sublime, with waiters helpful and friendly, the rich and varied buffet and homemade desserts, a special thanks to the owner of the hotel for its friendly help given to our "health problems". Highly recommended to all. PS It is one of…